Most useful customer reviews
David Solomon
London
Vehu time lapse
28 May 2016
Great kit accessory
Ok it was a present and broke but it's being replace but what a great piece to keep in your kit bag
Gwyn Brooks
Stockton
Rotating Camera mount MUVIx=lapse
14 September 2015
Wicked
What a wicked bit of kit this is,tried it on the main camera worked like a dream.Still have to play with the Phone camera but it should also work wll.
Spiridon Haralambie
Bucharest
Veho MUVI X-Lapse 360 Rotating Camera Mount
28 August 2015
very helpful
For landscapes I use
66 Reviews
|
Write a review
---
Additional information
Use to create impressive panoramic or 360° degree time lapse images
A must-have accessory for budding photographers and film makers, the MUVI X-Lapse by Veho is a camera mount that automatically rotates 360 degrees to take to take up to 360° degree sweeping time-lapse images that when edited together create an amazing movie effect or impressive panoramic shots.
Adjustable settings allow rotations of 90° degree increments
The MUVI X-Lapse can be adjusted to create 90° degree (15 minutes), 180° degree (30 minutes), 270° degree (45 minutes), 360° degree (60 minutes) sweeping time-lapse films.
Includes standard tripod threads for camera mounting
The MUVI X-Lapse features both male and female standard 1/4 -20 UNC tripod screw threads for both mounting cameras on and also for mounting the X-Lapse onto a tripod for better shots. This makes it perfect for use with lightweight action cameras with a continuous photo mode such as cameras with a time-lapse feature and weight of up to 750 grams.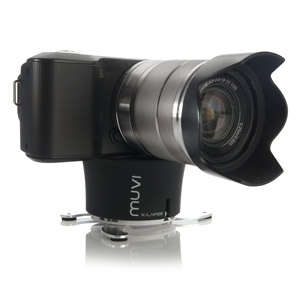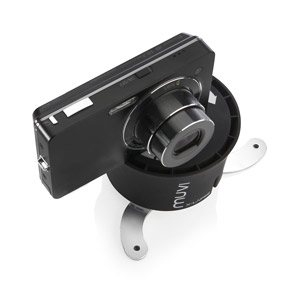 Includes a detachable smartphone mount for mobile shooting
As well as using the Veho X-Lapse with professional camcorders and cameras, it comes with a holder for iPhones and smartphones. Used in conjunction with a multitude of smartphone apps and the iPhone 5 or later panoramic photo function, it enables even the most inexperienced user to make super cool sweeping time-lapse movies and effects.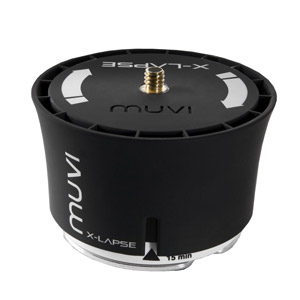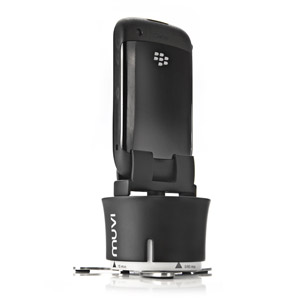 Compatible for use with time-lapse camera apps
The Veho MUVI X-Lapse can be used in conjunction with several smartphone apps for both Android and Apple devices in order to create stunning time-lapse photos and movies.
These include:
Android Apps - Fast Burst Camera, Camera ICS+, DSLR Controller, Camera JB+, Helicon Remote, Camera Zoom F.
iOS Apps - OSnap! Frame X Frame, iTimeLapse Pro, ReelMoments.

Fold out feet create a stable support for precise photos
Capable of supporting a maximum camera weight of 750g, the X-Lapse includes fold out feet built within the base of the unit in order stabilise and support larger cameras.
Technical Specifications:
Maximum camera weight: 750g
Tripod screw thread: Male and female (1/4-20 UNC)
Maximum turn time: 60 minutes
Maximum turn degree: 360°
Dimensions: 73mm(W) x 48mm(D)
Weight: 99g