Official BlackBerry Passport Leather Flip Case - Black
Product part number: ACC-59524-001
Product reference: 49727
The Official Blackberry Leather Flip Case in black provides tough and stylish all round protection for your Blackberry Passport, keeping it looking as good as new.
"Excellent Product"
"Very nice pocket protection but unsuitable for habitual phone-droppers"
"The item was exactly as described,real leather but supple not rigid or hard"
Most useful customer reviews
Henry Harris
Cockfosters Herts
Blackberry Passport
30 September 2015
Excellent Product
As you would expect from Blackberry this is an excellent product, exactly as described and delivered very quickly.
Nick
Nottingham
Blackberry Passport
13 April 2015
Very nice pocket protection but unsuitable for habitual phone-droppers
This case oozes quality. Very sleek and professional look and feel. I was a bit concerned about the prospect of gluing something to my phone, but need not have been - it both holds the phone securely preventing any lateral movement and peels off easily without leaving behind any sticky residue. If properly centered on the back, it won't quite close completely under its own weight at first, but that'll fix itself over a few days as the leather of the spine wears-in a bit. Just leaving it laying on its front for ten minutes made quite a difference. I bought this case primarily to protect the screen when it's in my pocket, and it does that job perfectly. However I suspect it won't offer much protection against a three foot drop onto a concrete floor unless you get lucky and it stays shut on the way down. If I was worried about dropping it, I'd get something bulkier that wraps around and stays shut. A word about Mobilefun - the item was despatched and arrived promptly and in perfect condition, due no doubt to the attention to detail evident in the selection of packaging. What more can you ask for?
Mrs ibi Awobokun
Dartford Kent
Samsung Passport cover case
11 April 2015
The item was exactly as described,real leather but supple not rigid or hard
I was pleasantly surprised by the quality of the cover , although it was of good quality leather,it was still supple & not hard to hold The item arrived promptly( within 24hrs),as promised,which was essential for me as I was travelling with it that day in the evening & that was one of the reason why I chose it The alternatives offered a few days to a week for delivery
54 Reviews
|
Write a review
---
Additional information
Slim and stylish padded leather design
Offering excellent protection in a stylish package, the Blackberry Leather Flip Case for the Blackberry Passport features a sleek leather outer lining and soft microfibre interior that keeps your phone looking as good as the day you bought it. It is also padded to provide good protection against minor impacts, but is still thin enough to keep your phone bulk-free.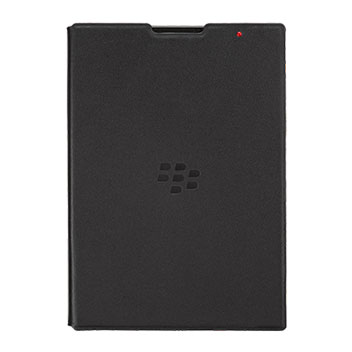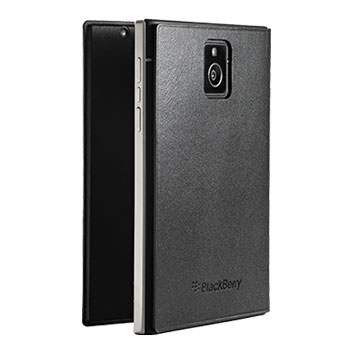 Ultra lightweight
This Blackberry Passport Leather Flip Case only adds a few grams of weight to your Passport, so you won't even feel the difference when it is on your phone.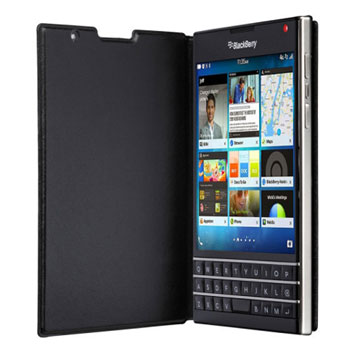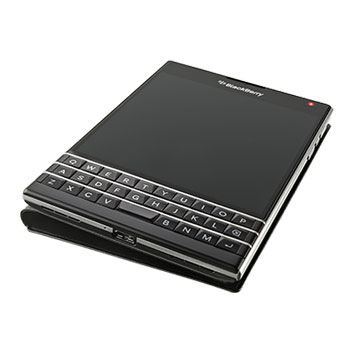 Official accessory made for the Blackberry Passport
This is an official Blackberry product, made to the highest standards with the best quality materials. It is designed specifically for use with the Blackberry Passport, offering a perfect fit that does not impede the use of any of the functions such as the power and volume buttons, headphone and charging ports, or front and rear cameras.