Additional information
A truly exquisite piece of craftsmanship - stand out from the crowd
Vaja are regarded as one of the best and highest quality leather case manufacturers in the world. Their cases are painstakingly handmade to order by skilled craftsmen. The leather used in making this exquisite case is specially selected from the finest available and means that even amongst the very best cases on the market, this will stand out. You've taken the time and trouble to choose one of the most remarkable mobile devices ever made, now choose a case befitting that status - one that will keep it accessible yet protected too.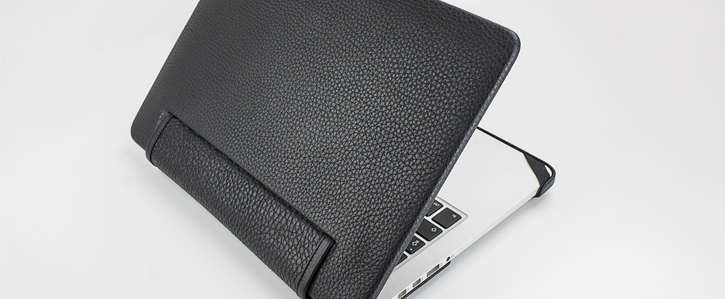 Integrated feet for unparalleled grip
Lest you think this case is all style and no substance, think again. Not only has every aspect of this premium leather case been designed to complement and enhance the aesthetic of your MacBook, but functionality has been taken into consideration too. The case features four integrated "feet" which provide unmatched grip on virtually any surface, stopping your MacBook from sliding or slipping. Whether you're working on a crucial email or relaxing with a movie, you need your device to remain stable, and this case performs that duty admirably.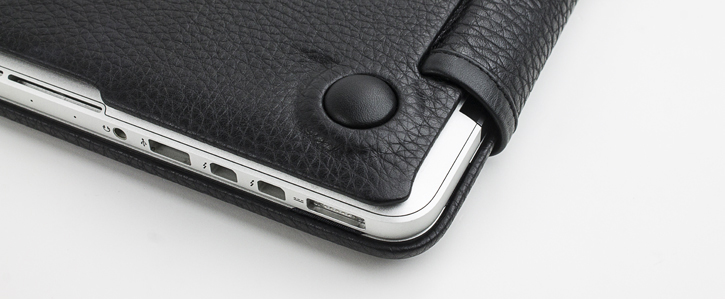 Unique, handmade case - no two are truly identical
You are unique, there is nobody else like you in the world, so your tastes will reflect that. Where others will settle for "just a case" you will go the extra mile to select a thing of pure beauty and magnificence. A case that rivals yet sits in perfect synergy with the stunning design ethos of your MacBook. As these cases are made by hand and feature the craftsmanship of human beings and not machines, no two will be identical. Your case will be your case, with all the nuances of organic materials and hand craftsmanship.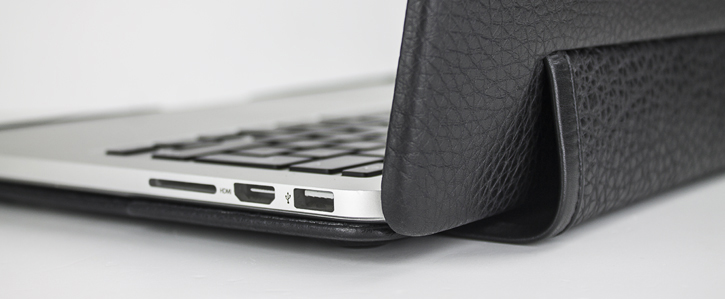 Only the best materials will do - premium means premium
With one layer of natural premium selected black Floater leather, as well as an interior lining crafted from exquisite Caterina leather, this case is built to take all kinds of punishment as well as look and feel amazing. The lightweight yet super-sturdy sleeve provides luxury and increased protection. The inner is beautifully lined to keep your iPad safe and immaculate and also keep the design as slim and sleek as possible. As the leather is specially selected for its softness yet also its robustness it will not scratch or do anything except hold your MacBook Pro Retina 13 in the lap of luxury.
Cutouts for all your MacBook's features and ports
As this case has been hand-made for the MacBook Pro Retina 13, you can be absolutely sure of full access to all ports and features of your device. This case is a truly luxurious and elegant accompaniment to a device as sleek and masterfully designed as your MacBook.