Official Samsung Adaptive Fast Charger - Black
Product part number: EP-TA20UBE
Product reference: 63688
A genuine black Samsung UK adaptive fast mains charger for your Samsung Galaxy smartphone. This is identical to the black charger supplied with the Samsung Galaxy S8, S8 Plus & Note 8 - EP-TA20UBE.
Additional information

Genuine Samsung product
The internet is flooded with cheap fake Samsung chargers and cables that could damage your phone and possibly even cause injury to yourself and your family. At Mobile Fun We pride ourselves on only sourcing products from respected suppliers that have been authorised by Samsung. So you can be sure of a top quality accsessory that has been manufactured to Samsung's recognised quality assurance for the best compatibility and most important of all - the best safety standards.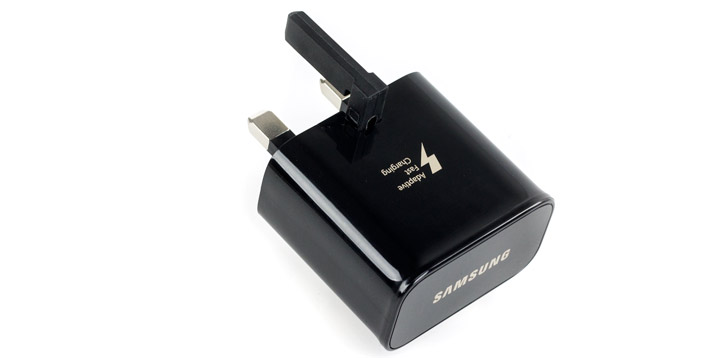 Adaptive fast charging

Experience faster charging speeds than ever before with Samsung Adaptive Fast Charging. Using the built-in technology of your latest Samsung Galaxy phones you can rapidly recharge your device. No more hanging about, just super quick charging. These phones support Samsung's Adaptive fast charging feature and Qualcomm Quick Charge 2.0 technology.
This charger is the exact same model that came with your phone, so makes an ideal spare or replacement.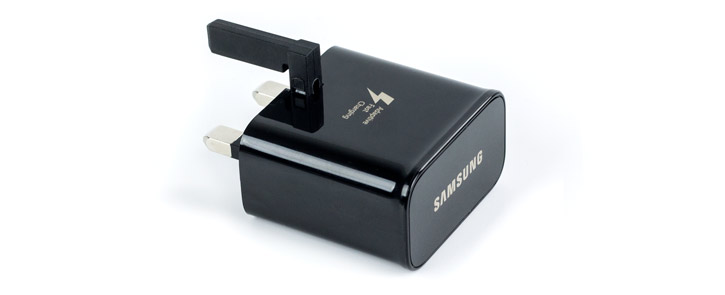 Compact design allows you to take it on your travels
The charger itself is very compact which makes it highly portable. Ideal for taking with you on holidays or short trips.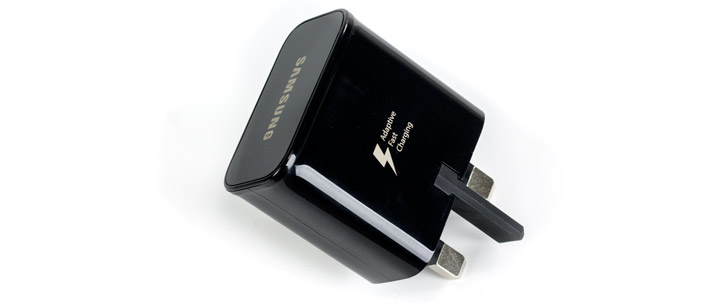 Specifications
Samsung Adaptive Fast Charger
Color: Black
Part Number: EP-TA20UBE
Voltage: 100 ~ 240V, 50~60Hz
Output: DC 9V, 1.67A or DC 5V, 2A
Package Includes: Adaptive Fast Charger
Please note: Cable not included. This is a non-retail packed version, however is 100% genuine Samsung.