Goobay Power Cup 5x USB 10A Cup Holder Car Charger - Black
Product part number: 58846
Product reference: 63946
This USB car charger from Goobay features an impressive 5 standard USB ports for charging a range of devices, including smartphones, tablets, sat navs, dash cams and more. A shared 10A capacity ensures an ultra-fast charging speed for your devices.
Additional information
5 powered USB ports
The Goobay USB Car Charger features 5 standard USB ports, meaning you can charge any 5 devices which have USB charging compatibility simultaneously. This includes virtually all smartphones and tablets, as well as Bluetooth speakers and many other devices. You'll never need to be without power again.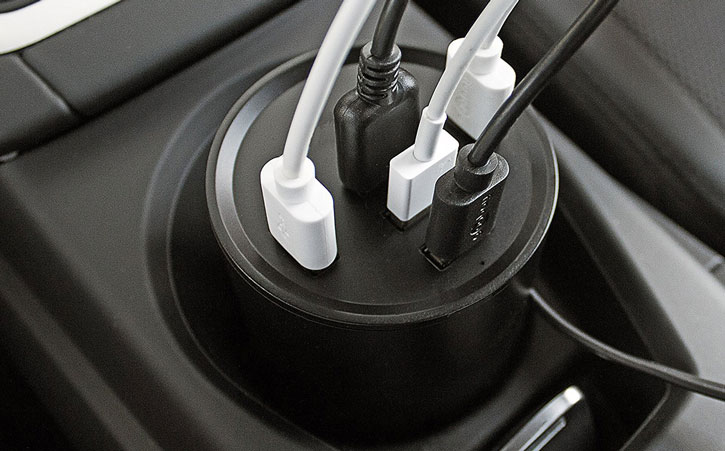 10A shared across all USB ports for ultra-fast charging
The 5 USB ports on this charger offer a total of 10A of power, more than enough to get any smartphone raring to go. This charger can even power larger tablets.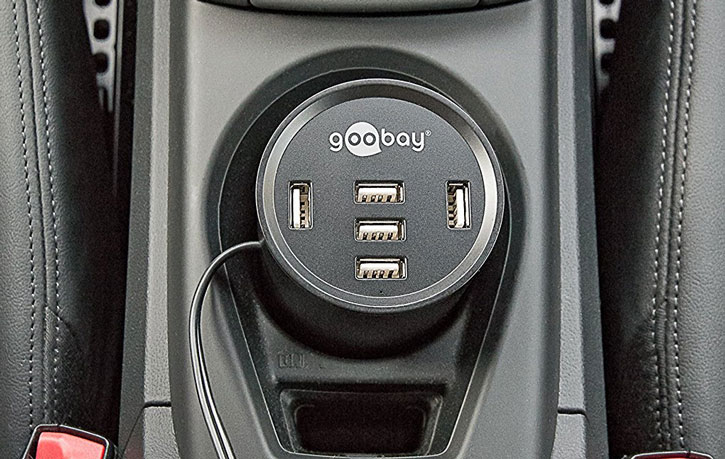 Smart Charge function distributes power intelligently
This charger from Goobay responds to the device you connect, and will allocate the correct amount of power accordingly. This means you can connect any smartphone, tablet or other device, safe in the knowledge your devices will never overcharge.
Cylindrical shape fits perfectly in your cup holder
Slotting comfortably into your cup holder, this Goobay charger has a stylish, ergonomic cylindrical shape which complements any vehicle. What's more, the USB ports are arranged beautifully on top of the charger, so charging multiple devices is not only useful but looks tidy too.
Sleek and smooth design
There's no reason charging your devices shouldn't look good, too. An elegant, understated and smooth design ensures this charger will fit perfectly into any car, and will complement the design of your vehicle perfectly.
Specifications
Input: 12-24V DC
5 USB outputs: 5V
Maximum output: 10A if you use the 5 USB outputs simultaneously
Cable length: 0.6 meters
Smart Charge: the charger will adapt its power delivery to the maximum power supported by the connected mobile device