UAG iPad Pro 10.5 Rugged Folio Case - Blue
Product part number: IPDP10.5-E-CB
Product reference: 64064
The UAG Cobalt Rugged Folio Case in blue keeps your iPad Pro 10.5 protected with a lightweight, but highly protective honeycomb composite interior, with a tougher outer case, ensuring the perfect combination of style and security.
"They cannot be that bad..."
Most useful customer reviews
18 December 2017
They cannot be that bad...
... When it's my fifth time buying them ;) Smart little improvement on the latest one by adding the strap around the pencil holder... now I stop loosing the pencils :) And this time I got it in the colour I wanted ( last time I wasn't patient enough to wait for the new stock )
9 Reviews
|
Write a review
---
Additional information
Impact and water-resistant
The new Cobalt rugged folio case by UAG features an impact-resistant soft core and a water-resistant soft grip material with a feather-light construction, keeping your iPad Pro 10.5 inch looking and feeling brand new.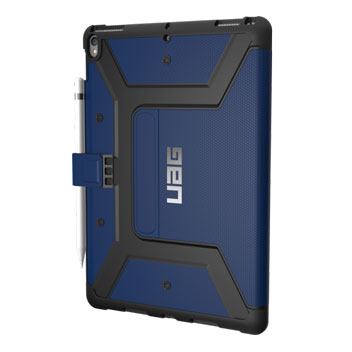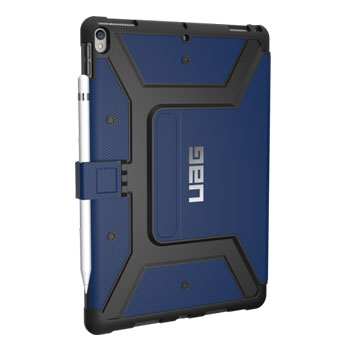 Superior protection and functionality
The UAG rugged folio case provides full functionality via special cut-outs for port's features. This includes a cut-out for the rear camera and flash, so you can enjoy taking pictures on your latest adventure. Volume controls are protected by heavy duty TPU buttons that are easy to operate even if you're wearing gloves.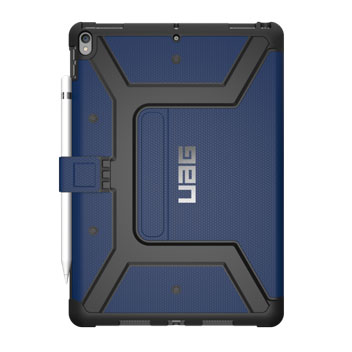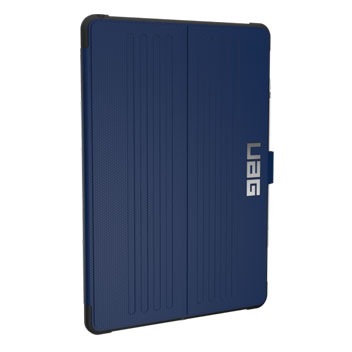 Apple Pencil holder
With a built-in holder located on the side of the UAG case, you can easily and safely hold your Apple Pencil when not in use. So you'll always have your favourite stylus ready for when you need it most.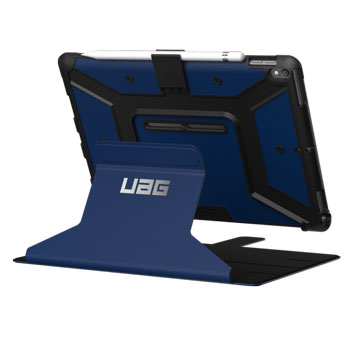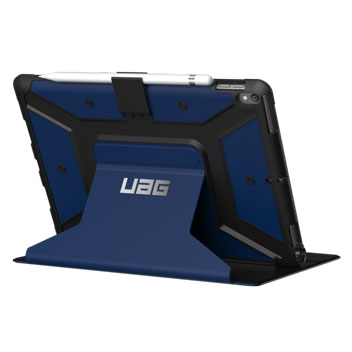 Compatible with the Apple Smart Keyboard
The UAG Cobalt features an intuitive design that allows the Apple Smart Keyboard to work flawlessly while your precious iPad Pro 10.5 stays protected.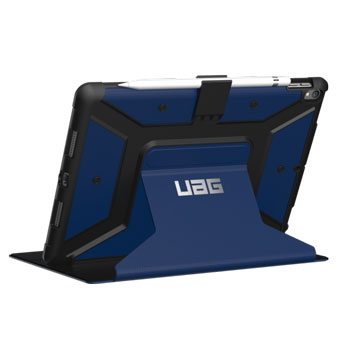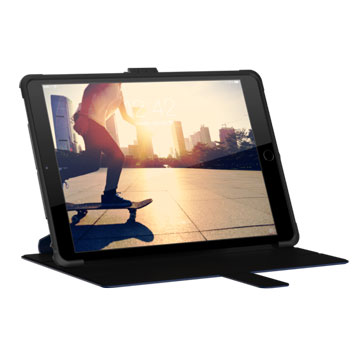 Over-sized buttons with easy access to touchscreen and ports
With the over-sized buttons provided in the correct places suited to the tablet, you can be sure to have complete ease of use of your device while it is in the case.
Adjustable viewing stand
The Cobalt case allows you position your iPad Pro 10.5 in a comfortable and ergonomic way when viewing media on the go or at home.
Bezel to improve picture quality
The bezel around the camera lens eliminates most of the picture washout due to flash interference, so you can capture those memories with ease.