Additional information
Three - It's the magic number
Protect your phone from scratches, knocks and drops with the Olixar X-Trio for the iPhone 8 Plus. Featuring a front and back slimline shell that is ultra thin yet robust enough to protect your device, without adding one ounce of unnecessary bulk. The front and back shell components clip together seamlessly around your phone, while the tempered glass screen protector slots perfectly over your screen to complete the full cover encasement and leave your iPhone 8 Plus as well protected as any slim case could ever be.
The sleekest, most complete protection available
The X-Trio delivers exceptional protection in the most stylish slimline package on the market. Made from hardened, lightweight, ultra-thin polycarbonate, the X-Trio has been designed with phone safety in mind but with a design that is absolutely on-message with preserving the sleek lines of your beautiful iPhone.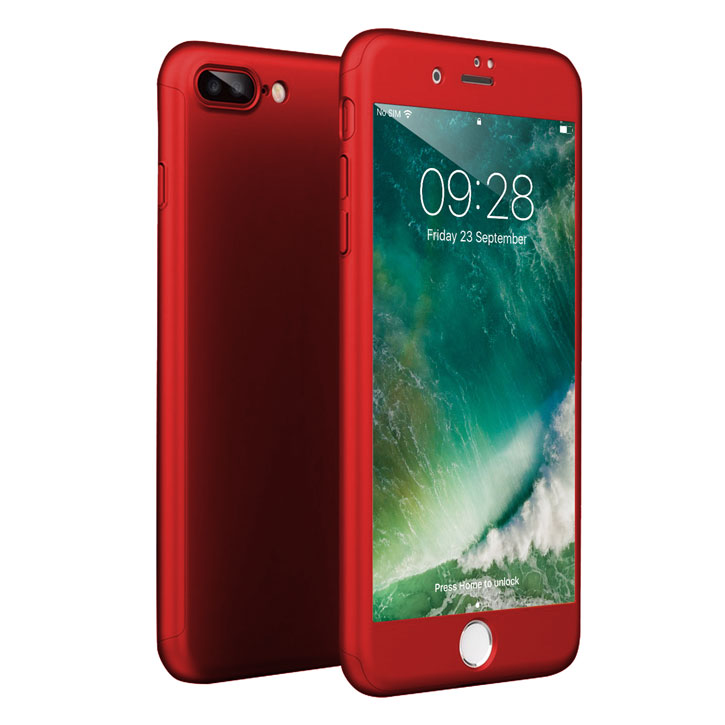 Tempered glass screen protection for enhanced shock protection
The X-Trio's screen protector is made from a reinforced tempered glass that maintains perfect image clarity while protecting your phone's screen from scratches and external shock. It's also fully compatible with the iPhone's 3D Touch function. Please make sure you apply your screen protector after fitting the front and back shell components to ensure the best possible fit.
Extremely thin and lightweight
Made from a precision cut single piece of hardened polycarbonate, the X-Trio case fits precisely around your iPhone 8 Plus for a smooth, contoured fit. Both lightweight and super-slim, this case from Olixar is sure to keep your iPhone bulk-free whilst well protected. The X-Trio complements your iPhone perfectly, while providing sufficient protection for the iPhone's vulnerable camera, screen and buttons.
Tactile buttons
With fluid press buttons included in the design of this case, you can be sure to have a case that will protect your new device perfectly, without interrupting it's every day use. These tactile button covers work perfectly and protect your vulnerable side buttons from damage.
Easily access all ports, controls & connectors
The case also features cut-outs for the ports and features of the iPhone 8 Plus, including the lightning connector, speakers, function buttons and camera. The front cover also features cutouts for the camera, sensors speaker and home button.