Additional information
6 USB ports from one single UK mains socket
Usually, to charge 6 devices at the same time you may have needed 6 mains sockets. This is not always practical and is certainly not tidy, however this is not a concern for the BlueFlame wall hub. With just a single mains socket, you can create 6 USB charging ports for your devices. You can even charge as many as 5 power-hungry tablets and charge a smartphone simultaneously. All options are open to you.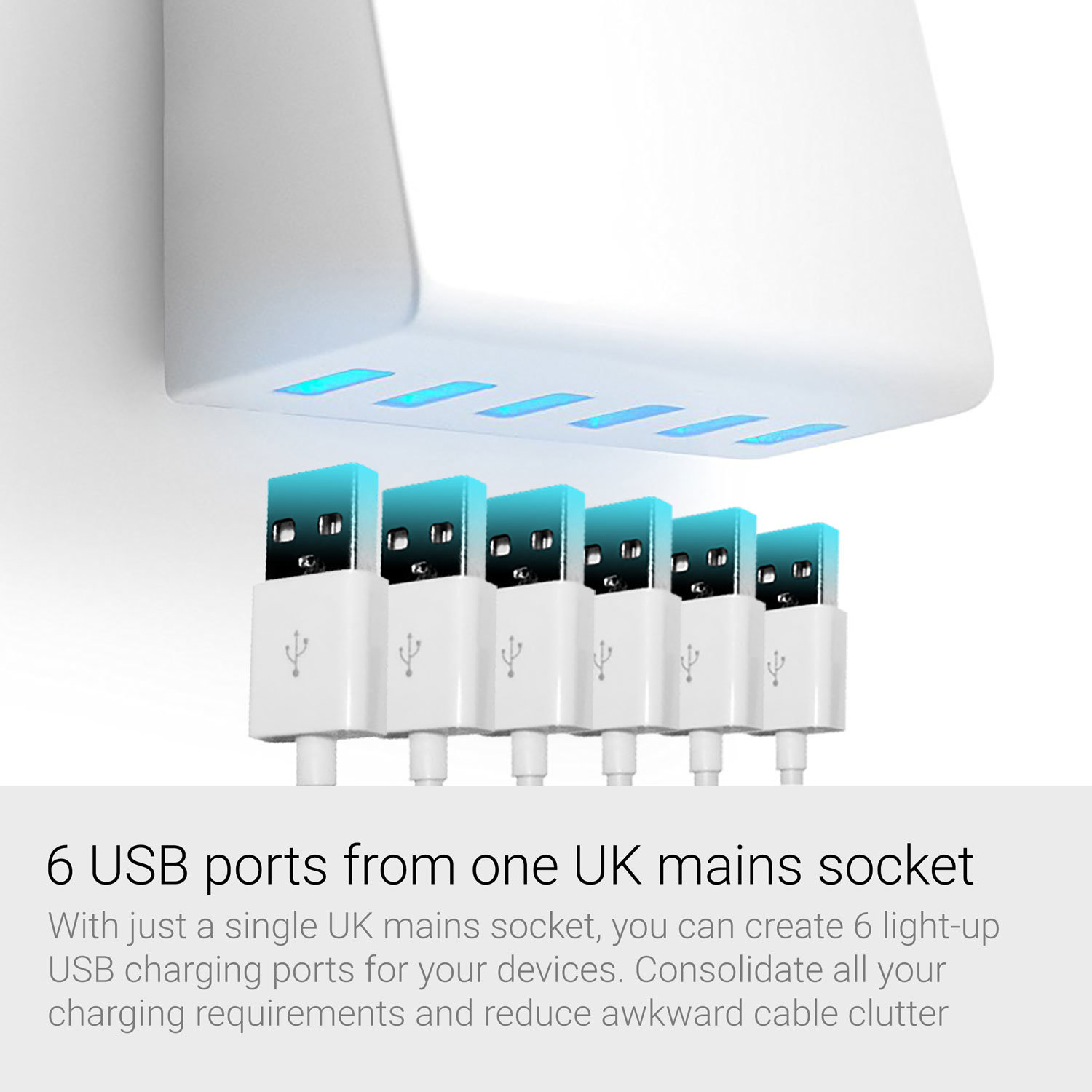 Simultaneously charge up to 6 devices
With an impressive 10.2 Amps total power output, you can simultaneously charge all of your USB powered devices fully from a single UK mains charging socket. With 6 USB charging ports available, your whole family can charge their devices at the same time - ending the squabbles and fully charging your cherished devices.
Powerful USB charging ports
Offering up to an impressive 2.4 Amps output per USB port, the BlueFlame 6 Port USB Charging Hub allows for fast charging speeds, to make sure you're always ready-to-go without delay. Suitable for even the most power hungry smartphones, tablets and other USB powered devices - this handy USB hub will ensure that once you are ready to go out, your devices are ready to go with you.
Smart IC for Intelligent Charging
The BlueFlame hub features ports that are powered by Smart IC (Intelligent Charging), technology that automatically identifies devices to maximise charging speed. This ensures your device receives the correct amount of charge it is capable of and also allows multiple devices to be connected safely to the 6 port USB charger.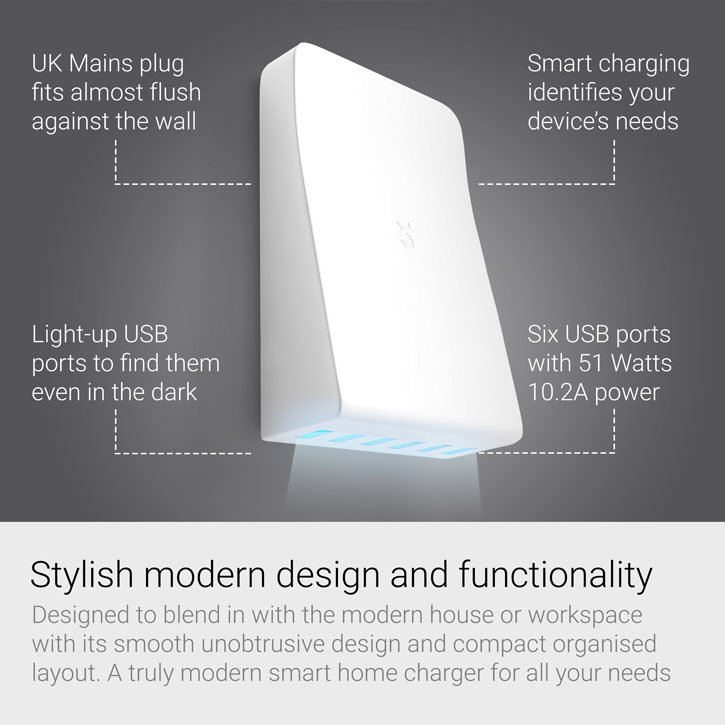 Perfect for travel too
With an input voltage of 100-240V, you can take your USB mains charger with you on your travels around the world and ensure your phone is ready to take holiday snaps and your tablet ready to view them. Just remember this comes with a UK plug, so take an adapter with you if travelling to countries that do not support that socket type. The hub itself is small, lightweight and compact, so perfectly portable.
Technical specifications:
Power: 10.2A
USB Ports: 6x Smart IC ports